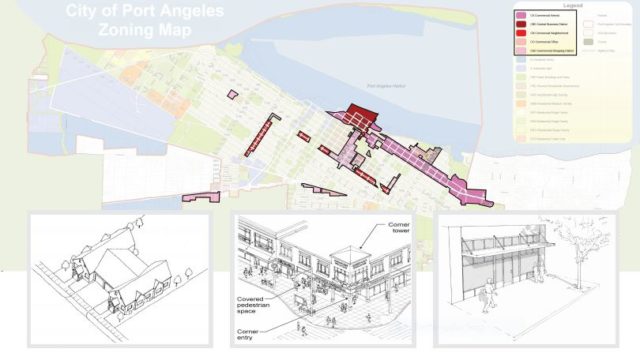 By Pepper Fisher
PORT ANGELES – Port Angeles is growing whether we like it not, and the current housing shortage is bad and getting worse every year.
There is no shortage of ideas among your City Council, City Staff and even your neighbors about how best to move forward, and that's the subject of this Wednesday's online workshop, hosted by the City, called "Building Residential Capacity in Port Angeles".
Director of Community and Economic Development Allyson Brekke says the urgency is growing and the need for public input is crucial.
"It's more important than ever to have our community talk with each other about how we want to see housing be created in our community. There are many ideas out there. There is not one magic bullet that is going to help the housing crisis that is occurring. We have to come together as a community and really start talking about ways that we can build density and capacity in our neighborhoods that might look and feel a little different than we've been doing them the last 50 years."
Basically, it's going to come down to changes in our land use codes, always a heavy lift. Fortunately, the City was recently awarded a State Department of Commerce grant to support code changes, as long as they increase residential building capacity and address the design of new development.
The City has hired MAKERS, an architecture and urban design consultant, to assist in the process.
Brekke says Wednesday's Zoom meeting at 6:00pm is an important part of the process.
"Whether you own property or you simply are somebody who is looking for a home right now, for a place to rent, please do consider attending this workshop. We're going to be talking about the Port Angeles community, the Port Angeles neighborhoods, our Port Angeles commercial corridors, and really talking about creative land use tools that we can put into place as regulation to help incentivize and encourage construction and houses to be built."
Learn more and find the link you'll need to join the workshop at cityofpa.us or Click here.
If you can't make it to the meeting, you can still be a part of the process by taking the survey that will be posted on the city website soon after the meeting.