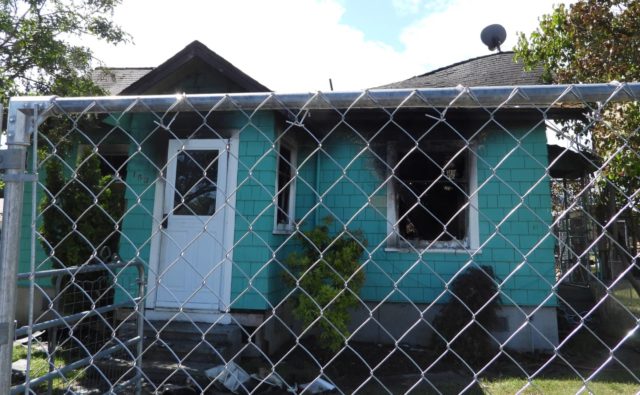 By Pepper Fisher
SEQUIM – A structure fire directly across the alley from the Sequim Civic Center ended in a total loss of a home with 5 residents but thankfully no injuries.
The call came in about 3:20am reporting a detached garage fire at 153 West Spruce Street. The structure was fully involved on arrival and spreading quickly to the house. Also of major concern was an adjacent apartment complex to the east of the property.
Assistant Fire Chief Dan Orr reports.
" The Police Department went and evacuated everybody out of the apartment complex. Ended up it was hot enough that it broke the windows in the apartment complex, blistered the paint pretty well. But the fire ended up spreading into a fifth wheel trailer and then into the house. Ultimately, the trailer and the house are a total loss."
Orr says, at one point, 25 firefighters were on scene, thanks to the aid of Clallam 2 and East Jefferson Fire and Rescue.
The structural loss is estimated at $200,000.
Sequim Police Department is the lead agency for the cause and origin investigation. Chief Sheri Crain had no update at the time of this writing.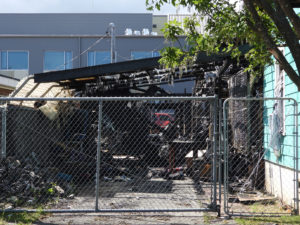 (Photos showing gutted garage and collapse of house roof submitted by Marguerite Glover.)