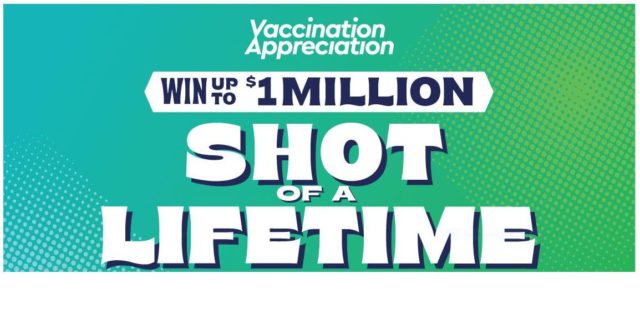 By Pepper Fisher
OLYMPIA — The first drawings in the "Shot of a Lifetime" vaccine lottery in Washington State happened Tuesday morning. Winners will begin to be notified Wednesday, and they'll have 72 hours from the time of notice to call lottery officials back and claim their prize or they will be disqualified from winning.
If you've been vaccinated with at least one dose, you're automatically entered into the 4 weekly drawings that have a top cash prize of $250,000. One person will win a $1 million grand prize to be chosen on July 13. If you haven't been vaccinated, you have until 11:59pm Sunday to qualify for the following Tuesday's drawing.
The State Lottery website rules say the Department of Health has assigned everyone in their vaccine database a random number. Those numbers, not your health records, have been sent to Lottery officials, who choose from those numbers for prizes. Those numbers are sent back to the DOH, who match them to the appropriate names.
Winners will be notified via the contact information they provided when they were vaccinated.
Prizes not claimed within 72 hours will go back into the lottery.
Lottery officials said the drawings will take place in a controlled room with auditors present.