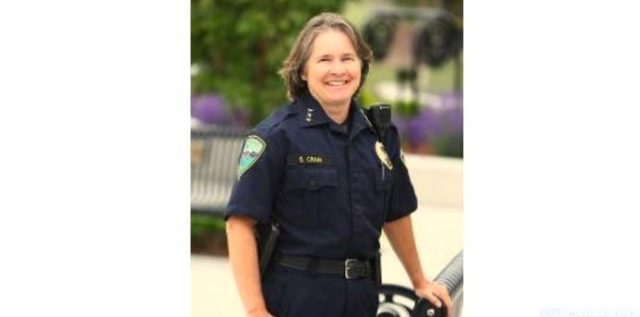 By Pepper Fisher
SEQUIM – As law enforcement statewide continue to adapt to the new police reforms enacted by legislators earlier this year, it's easy to forget that similar reforms were approved by voters in 2018.
The passing of Initiative 940 resulted in the Law Enforcement Training and Community Safety Act, which specifies that when a Law Enforcement Officer uses deadly force that results in death or great bodily harm an independent investigation will occur, conducted by an Independent Investigative Team, or ITT.
The Sequim Police Department's approach was to enter into an agreement with a group already formed in Kitsap County.
 Chief Sheri Crain says the City Council approved the decision to join the group in 2018.
"The concept is that if an incident happened up here, Kitsap County Associated agencies would come up here and handle our investigation and likewise, if they needed our assistance down in Bremerton, for example, that we would send a trained investigative staff down to help deal with any kind of use of force incident down there."
The investigative team must include a team of certified peace officer investigators, a civilian crime scene specialist, and here's the important part, at least two non-law enforcement community members.
With that in mind, Crain is looking for a diverse group of non-law enforcement Sequim area residents interested in being placed on a roster to serve in this role.
"If a, you know, a high-level use of force incident were to occur, it can be incredibly stressful, incredibly controversial. So, we're looking for somebody who can kind of handle the stresses of that type of environment. They're going to have access to information that the general public probably would not. So we're looking for people who are trustworthy, credible in the community and have the ability to kind of objectively look at facts. Especially credible with, you know, portions of the community that may feel underrepresented in most respects, you know, as far as government goes."
Selected representatives may be called upon to assist at odd hours including weekends, holidays, and overnight hours. There is no compensation for serving on the team.
To learn more, click here.