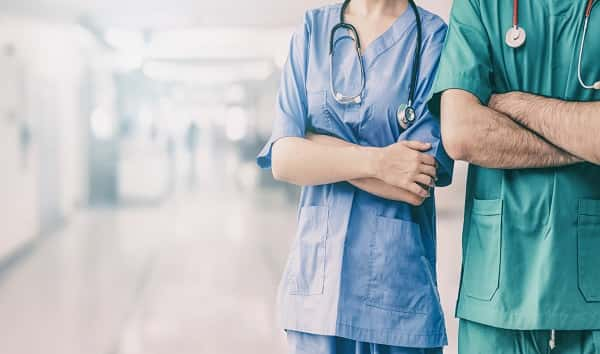 By Pepper Fisher
PORT ANGELES – At Friday morning's Covid briefing, Health Officer Dr. Allison Berry said she's sensing a disconnect between what is really happening in area hospitals and the public's perception.
She invited other healthcare professionals to give personal accounts about the current strain on staff and resources.
Doctors Evgeny Bistrika, Lusana Schutz, Scott Kennedy, and Mike Maxwell spoke:
"And you're right, Dr. Berry. There's a huge disconnect from what the community is seeing and what we're seeing. And it's oftentimes extremely challenging, both physically and emotionally, to see these patients come in one after the other after the other, and losing some of them. Those stick with me, every single one of them."
"And with this Delta variant, I'm just seeing so many younger, healthier people that are really sick from this virus. And truthfully, most of them are unvaccinated. And it 's been so hard to see the suffering and death of patients that I consider unnecessary because there is, you know, there is a vaccine out right now. So it's been very hard. Our colleagues are very emotionally drained."
"So it's very concerning that we have more surge to go before this is over. And right now, the emergency room is full, and the wards are full, and the ICU is full. And we do have patients in the emergency room, who we are treating in the emergency room because we're not able to transfer them out to other facilities."
"It's been stressful and frankly demoralizing to many health care providers, particularly because it doesn't have to be this way. Now, the current strain on the healthcare system is the direct consequence of the personal choices that are being made by the unvaccinated. It's very unfortunate to see so much misinformation and misunderstanding, and sort of, self-focus that is keeping us from healing as a community, literally."
Two more deaths were added Friday for a total of 33 in Clallam County. There were 48 new cases added. The case rate per 100,000 the last two weeks went down slightly to 1,213.