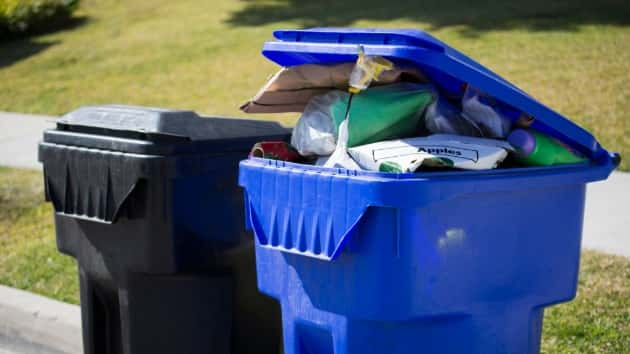 By Pepper Fisher
PORT ANGELES – City of Port Angeles officials say they were caught completely off guard when Newsradio KONP's story broke last week that Olympic Disposal would no longer be picking up recycling and yard waste in Port Angeles.
Now, the city has asked a judge to compel the company to resume services until contract negotiations are complete.
Thomas Hunter, Director of Public Works, described Olympic Disposal's news release as "intentionally misleading".
"You know, it definitely caught us by surprise. We were not given notification by the contractor that they would be putting that release out to our customers. We understand the frustration that people must feel, and we're really disappointed and surprised that the contractor would take it upon themselves to issue information that was premature and quite honestly, not factual."
City officials are in the process of ending the contract and taking over the collection of recycling and yard waste itself after determining they could do it cheaper, holding customer costs down, by cutting out the middleman. The City already collects its own garbage and the plan is to expand staffing and infrastructure to be able to do it all in-house.
But when Olympic Disposal made their announcement last week, both parties were in the middle of negotiating how to achieve a smooth transition to avoid a lapse in service. The negotiations had reached the level of binding arbitration when the company stopped working and began taking back their bins from customers, but Hunter says that doesn't mean this is over.
"And so we are expediting our conversations and our legal action to ensure that the community doesn't feel the brunt of this. We are going through that process right now, asking the Clallam County Superior Court to compel Waste,Connections to continue services, and we have other options that were evaluating at this time."
Hunter says he's hopeful they'll have a decision from the court within days and get services back on track as soon as possible as negotiations continue.
In the meantime, Hunter says customers should continue to fill their bins as usual, if they still have them.