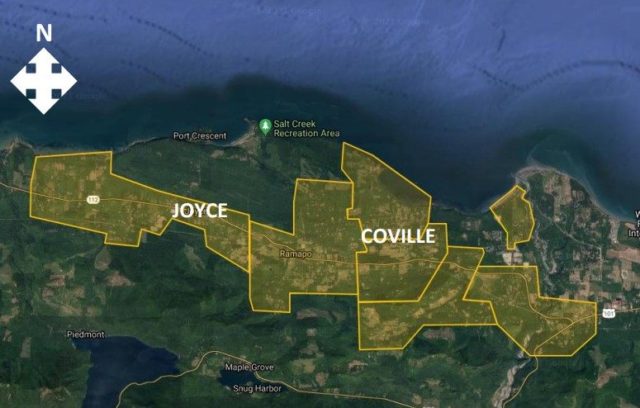 By Pepper Fisher
CLALLAM COUNTY – Clallam County has been awarded another grant to expand broadband service to areas that do not currently have high-speed internet service.
The Washington State Broadband Office announced this week they have awarded $145 million in Infrastructure acceleration grants to underserved communities and Tribal nations, and Clallam County is getting over $20 million of that funding. That's in addition to last month's announcement that our county had been awarded $4.5 million from the Washington State Public Works Board to build broadband infrastructure in the Joyce area.
This latest project will greatly expand the previous plan, and infrastructure will now be built from just west of Port Angeles, not including the Lower Elwha Reservation, and is expected to basically run along the Strait of Juan de Fuca Highway through the areas of Coville, Ramapo, and Joyce.
Clallam County Community Broadband Team Project Manager Chelsea Millar told KONP they are hoping to get the project of installing a combination of aerial and underground fiber started in September.
It's all part of Washington state's ambitious goal of connecting all residents of the state to broadband infrastructure by 2028. Large areas of the North Olympic Peninsula lack access to even minimum broadband speeds of 25 megabits per second, which makes it nearly impossible for students to use the internet for schoolwork, for employees to work from home, or for farmers and small businesses to use new technologies.