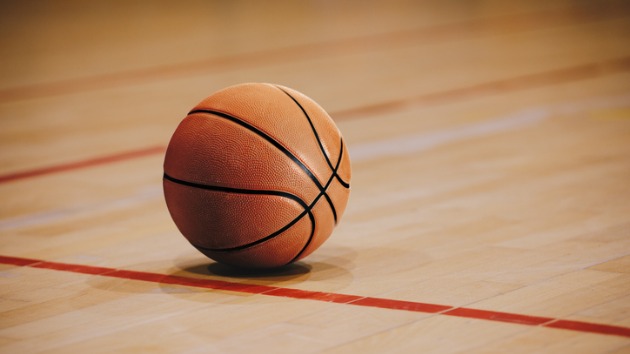 Even though Mike Poindexter's Port Angeles Lady Roughriders had played just two games since December, you would have never known that by the way Port Angeles blew out Olympic 74-23 last night in Silverdale. The Roughriders quickly grabbed a 20 – 0 lead in just the first three and a half minutes of the game. At the 4:26 mark of the second quarter, Roughrider 5'7″ Senor forward Eve Burke scored her 20th point of the game to make the score 36 – 3. Burke, who averages twenty points per game, had a career high 28 points although she played just half the game.
Poindexter gave a lot of valuable playing time to his bench showing off some talented under classmen for the future. Senior Jenna McGoff had a hot hand hitting for twelve points including two, three pointers. Senior point guard Anna Petty had her usual solid floor game and hit for ten points. The Roughriders JVs also won 39 – 18. Sophomore Ciara Cargo lead the Roughriders with ten points.
In a last-second scheduled game, the Roughriders will host the state sixth-ranked 1-B Neah Bay Red Devils tonight at 6 pm.
—
The Port Angeles Boys' won last night 74-32 over Olympic.
The anticiapted showdown between the #1 ranked North Kitsap Vikings and #8 ranked Roughriders boys will have to wait. NK has cancelled.
The Sequim boys will be at Bremerton for a 3 pm tip off. The Sequim girls will host Bremerton at 1:30 pm. The Peninsula Pirates will have a double header in Bremerton against Olympic. The Women tipoff at 2 pm the men will follow.
—
Rob Gales' Roughrider wrestling squad is excited about tomorrow's tournament at Lakes High School in Tacoma. It is the biggest tournament of the year with 38 girls and boys teams attending. The action gets underway at 10 am. We will have all the results next Monday morning.
—-
SEATTLE (AP) — Carson Soucy had the first two-goal game of his career, Calle Jarnkrok scored in the third period and the Seattle Kraken beat the San Jose Sharks 3-2. Seattle won consecutive games for the first time since Nov. 27 and 29 when the Kraken won at Florida and Buffalo. Seattle snapped a nine-game losing streak with a shootout victory over Chicago on Monday. Tomas Hertl scored his 21st of the season just 38 seconds into the game for San Jose. Timo Meier, who scored a franchise-record five goals in San Jose's previous game, continued to find the net with a power-play goal midway through the third that made it 3-2.