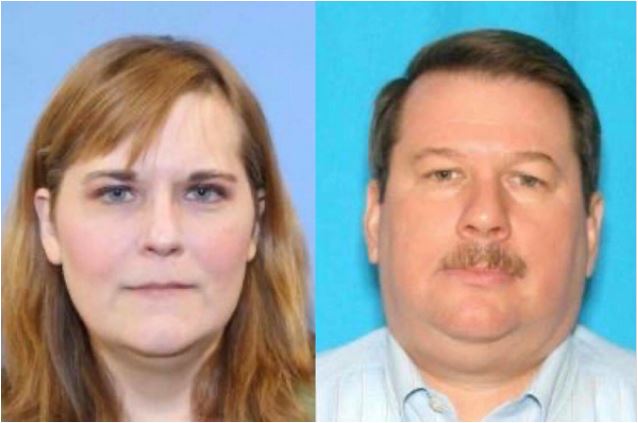 By Pepper Fisher
PORT HADLOCK — The FBI arrested a fugitive Auburn couple who fled before sentencing last month after being convicted for operating a Ponzi scheme, defrauding thousands of investors out of $25 million. The arrest happened at the Hadlock Motel in Port Hadlock, Jefferson County.
An FBI spokesman said 61-year-old Bernard Hansen and his partner, 49-year-old Diane Erdmann, were arrested after a hotel employee recognized them from photographs they had seen on TV.
Hansen and Erdmann were scheduled to appear April 29 in U.S. District Court after a jury convicted them of mail and wire fraud in a gold bullion scheme that prosecutors say victimized 3,000 investors.
Hansen was CEO of Northwest Territorial Mint, a now-bankrupt company that dealt in precious metals. He was convicted of 14 felonies. Erdmann was his Vault Manager. She was convicted of 13 counts of fraud. Each of the counts are punishable by up to 20 years in prison.
They fled their home in Auburn and were last seen on May 1 checking out of a hotel in Federal Way.
The employee at the Hadlock Motel notified authorities after putting together the couple's appearance, the fact that were traveling with a Cardigan Welsh Corgi dog, paid only in cash and asked to park their car out of sight behind the motel.
The FBI staked out the motel until the pair took their dog for a walk and arrested them without incident.