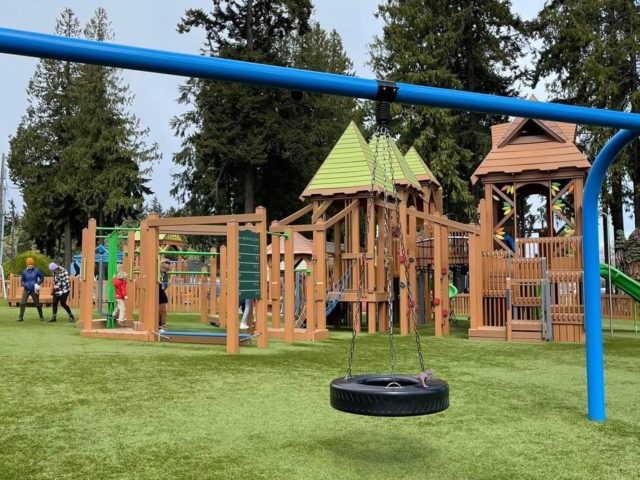 PORT ANGELES – The City of Port Angeles Parks & Recreation Department will temporarily close the Dream Playground at Erickson Playfield from Thursday through Sunday this week. All other amenities at Erickson Playfield will remain open.
The purpose of the closure is for staff to replace the worn turf around the ADA merry-go-round with a larger patch of turf to slow down future wear and tear.
They'll also install bricks dedicated to the playground's sponsors around the gazebo during this time, as well as some additional sweeping, cleaning and general maintenance.