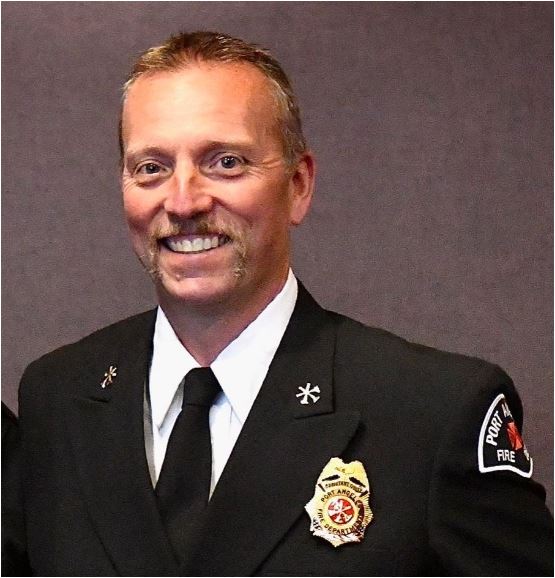 PORT ANGELES – The City of Port Angeles announced Thursday the promotion of Assistant Chief Derrell Sharp to Chief of the Port Angeles Fire Department. He will assume this new role immediately, following the retirement of Chief Ken Dubuc earlier this year.
Chief Sharp is a 30-year veteran of the fire service, with extensive training and experience in all aspects of Fire Department Operations, Emergency Medical Services, Health and Safety, and Training Program Management.
He joined the PAFD as Assistant Chief of Operations & EMS in July of last year. Before that, Sharp served Clallam County Fire District #3 for several years, beginning as a Volunteer in 1991, and rising through the ranks to become Captain of Paramedics and Safety Officer in 2015.
Chief Sharp keeps himself busy in the local community, as well. He's the president of the Peninsula Junior Rodeo Association, an assistant coach for the Sequim High School Trap Team, and a short-term missions director for Fairview Bible Church.