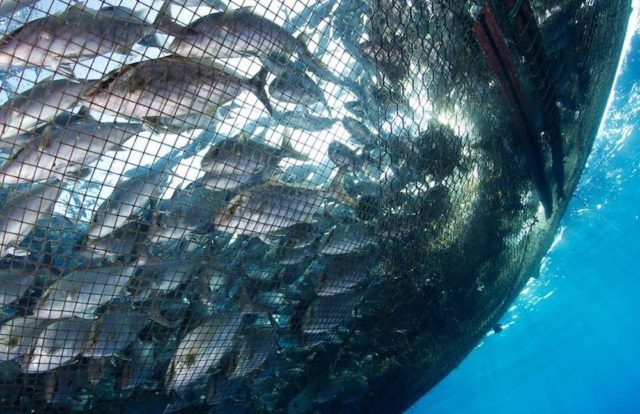 By Pepper Fisher
PORT ANGELES – Friday's announcement that Washington state's Commissioner of Public Lands Hilary Franz was permanently banning all commercial net pen fish farming, forever, in waters managed by the state, did not go over well with the Jamestown S'Klallam Tribe.
The Tribe put out a statement later that day denouncing the decision, calling it "irresponsible", "political", and "highly undemocratic".
The Tribe was intending to build a net pen facility in Port Angeles Harbor, in partnership with the Canadian company Cooke Aquaculture, and raise steelhead and sablefish. They were awaiting a lease agreement from the DNR when Franz made her announcement.
The Tribe said in their statement that the decision to ban net pens is "…a denial of what science has proven: marine net pen aquaculture is safe for the environment and the most sustainable, climate friendly way to feed the world."
They said the decision was "crafted to placate ill-informed activist groups who refuse to admit the vast array of scientific studies show us that well-regulated aquaculture is not a threat to the environment, or wild salmon", and pointed out that the National Oceanic and Atmospheric Administration (NOAA) released a biological opinion that net pen facilities would have "little to no negative impact on native species such as endangered salmon, Orcas, or their habitat."
The Jamestown Tribe is urging the DNR "to reverse this ill-informed order, follow science instead of politics and continue to allow well-regulated and environmentally safe marine net pen aquaculture in Puget Sound."
It should be noted that several Puget Sound tribes are applauding the decision to ban net pen fish farming.
Net pen fish farming has already been outlawed in California, Oregon and Alaska.