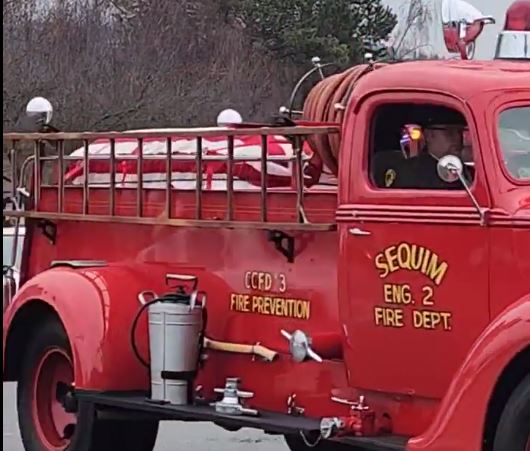 SEQUIM — Hundreds of people came to the Sequim High School gym Saturday, paying respects to a fallen firefighter and beloved community member.
They were mourning Clallam County Fire District 3 Capt. Charles "Chad" Cate, who died in the line of duty January 12th.
The 46-year-old Cate was a Sequim High graduate, worked for the district since 1997 and was well known in the community for his generosity. He recently served as the Sequim High School wrestling coach.
Prior to the ceremony, nearly a hundred emergency vehicles took part in a procession through Sequim leading to the high school.
At the ceremony, friends and family honored Cate. The family was presented with flags flown at Fire District 3 headquarters. Each flag flew for 29 minutes, marking one minute for each year of Cate's career.
Cate was found dead in his firehouse bunk after he returned from re-checking a commercial fire scene earlier in the morning of January 12th.
He leaves behind his wife Renee, two adult children and a two-year old son.