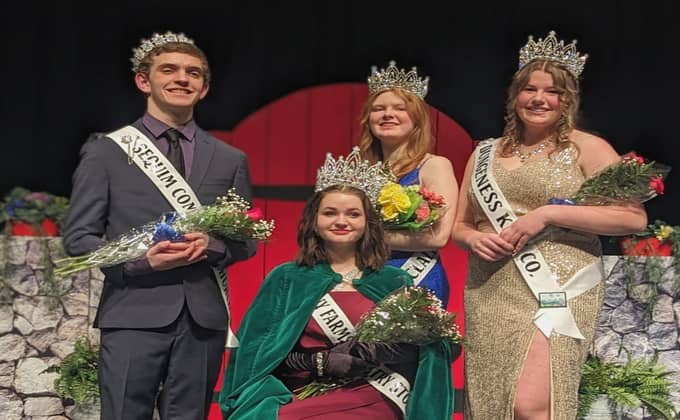 SEQUIM – Sequim's Irrigation Festival crowned its queen and court this weekend.
Pepper Reymond will reign as queen over this year's festival. She was chosen Saturday night at the annual scholarship awards pageant. Anne Marie Barni, Paige Krzyworz and Fred Cameron will serve as princesses and prince.
The junior royalty this year are Sofia Lopez and Greyson Rhodes from Greywolf Elementary and Lynn Westman and Grayson Castell from Hellen Haller Elementary.