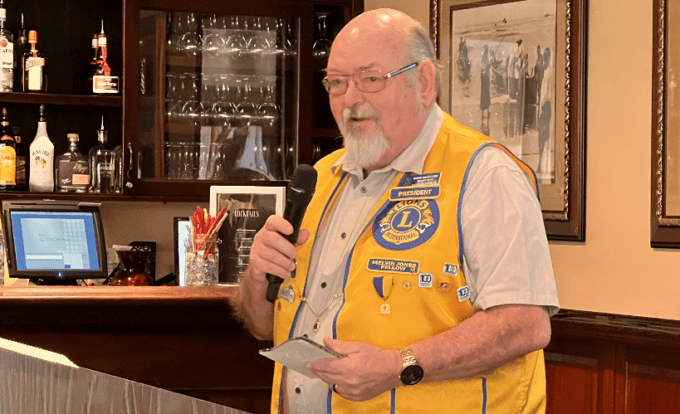 SEQUIM – The 2022 Sequim Citizen of the Year is David Blakeslee.
At an awards luncheon Tuesday, the Sequim-Dungeness Valley Chamber of Commerce citizen of the year committee chair Brown Maloney made the announcement and acknowledged how important the award is for the community.
"So, years ago, 55 years ago, in fact, in 1968, this community rightfully decided to honor those who go above and beyond largely because what each of you do is so significant, so and unselfish. So, thinking of others that our own town is better off and wants to give appropriate recognition, recognizing these top three community service finalists each year is of huge importance," said Maloney.
Blakeslee is the current president of the Sequim Valley Lions Club. He worked with the Sequim School District to aid in planning, managing and performing vision and hearing screening. His efforts saw the Lion's able to find $10,000 in matching grant funds to purchase $20,000 in screening equipment used in both Clallam and Jefferson counties. Blakeslee  also helps with Sunshine, Irrigation and Lavender Festivals, and is on the executive board for the Irrigation Festival.
Two other Sequim citizens were recognized as well. Irrigation Festival Pageant and Royalty Director Lynn Horton and Dr. Monica Dixon were also selected by the committee as finalists for the award.