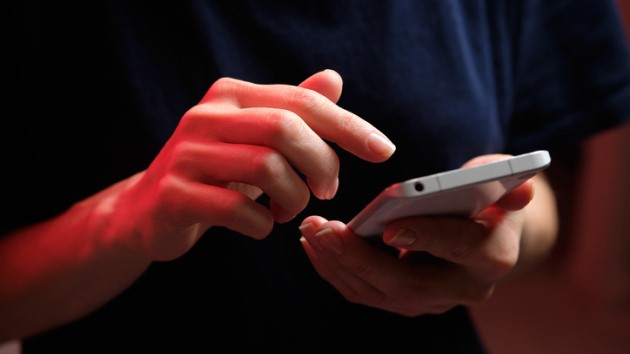 NEW YORK — U.S. Surgeon General Vivek Murthy warned in a new advisory Tuesday that excessive social media use can be a "profound risk" to the mental health of youth in the United States.
"I'm very concerned that social media has become an important contributor to the pain and the struggles that many of our young people are facing," Murthy said in an interview on ABC News Live.
A surgeon general's advisory is "reserved for significant public health challenges that require the nation's immediate awareness and action," according to the report released by the surgeon general's office.
The surgeon general said that while we're in the "middle of a youth mental health crisis" it's important to identify possible causes. The advisory recognizes that social media has both positive and negative effects on young people, but that ultimately there's not enough "research and clear data" to determine if it's "safe" for adolescents to use.
Ninety-five percent of teens are on social media. Although age 13 is commonly the required minimum age for users of social media platforms, nearly 40% of children ages 8 through 12 still use the platforms, according to the Federal Trade Commission.
Children and teen users are not only scrolling on these accounts, but are also becoming hooked. Young people on average report spending three and a half hours per day engaging in or creating social media content, according to a study referenced in the advisory.
Murthy calls this "deeply concerning," as the studies he points to indicate that at least three hours on social media a day doubles a young person's risk of developing depression and anxiety disorders. The advisory also highlights social media's negative impact on body image and disordered eating behaviors.
Not only is it "chipping away at their self esteem," the U.S. surgeon said, but that these platforms are also "taking time away from activities that are critical for health and development."
On a typical weekday, nearly one in three adolescents report using screen media until midnight or later, the surgeon general told us.
"Poor sleep has been linked to altered neurological development in adolescent brains, depressive symptoms and suicidal thoughts and behaviors," according to a study referenced in the advisory.
Murthy also highlighted the harmful content children are being exposed to on social media, including violence, sexual content, harassment and bullying.
The entire burden of managing social media use in children is currently being placed on parents, according to Murthy, who is also a parent to young children.
"It can't be on parents alone to manage this," Murthy told ABC News, detailing why he's calling for "immediate action" on policymakers and technology companies.
The advisory has a number of suggestions for actions technology companies can take: conducting independent assessments of the impact of their products on adolescents, disclosing findings with researchers, creating effective systems to address complaints and requests from users and their families, as well as prioritizing health and safety while designing products.
"We've got to make sure these platforms are actually safe for our kids," said Murthy. "The way we do with other products that children use, whether it's medications, cars, car seats, infant formula, we make sure that these are safe so that parents have the support that they need to make the best decisions for their kids."
The surgeon general's advisory asks policymakers to create "age-appropriate health and safety standards," require higher standards for privacy protection, fund future research, support implementation of digital literacy education in schools and require tech companies to share health-related data.
Earlier this month, a bipartisan pair of lawmakers introduced the Kids Online Safety Act, focused on protecting children online and holding social media companies accountable.
Though the bill failed last year, Sen. Richard Blumenthal, after conversations with Senate Majority Leader Chuck Schumer, said he has "hope" and expects to have a vote this session.
 
Copyright © 2023, ABC Audio. All rights reserved.