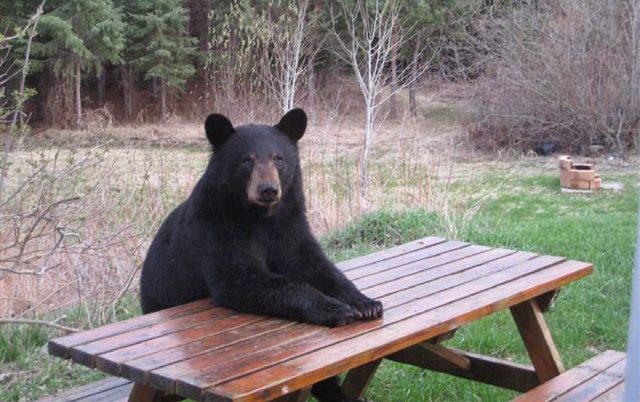 By Pepper Fisher
QUINAULT, WA – Olympic National Park has reached the first milestone in its summer-long effort to maintain and upgrade several road bridges within the park this year.
The completion of the first stage of bridge repairs means that Graves Creek Road facilities will reopen Friday, May 26. This includes Graves Creek Campground and the East Fork Quinault Trail to Enchanted Valley. However, the "Pony Bridge" replacement project is ongoing and there will be another short closure of Graves Creek Road in August to finalize repairs.
This summer's $2.4 million project will include deck sealing, painting, and minor repairs includes 3 more bridges in the Graves Creek area that will take place in August, and the Lyre River Bridge which will be closed for one day on July 12.
Finally, the large wooden footbridge on the Kestner Homestead Loop in Quinault will be closed June 13-29 as the bridge receives a new wood deck.
In a news release Thursday, Park officials said their staff have encountered numerous bears in the Graves Creek area, so visitors travelling to Enchanted Valley should be prepared for bear encounters, including bears that may be habituated to humans. Bears have also been observed near the North Fork Quinault Campground and along the Irely Creek Trail.
Bear canisters are required for anyone camping at Enchanted Valley. Bear canisters can be loaned to anyone with a Wilderness Permit. They can be obtained from the Wilderness Information Center in Port Angeles or the Quinault Rain Forest Ranger Station. In addition to proper food storage, visitors are highly encouraged to refresh their wildlife safety by visiting the Park's webpage. Click on Wildlife Safety – Olympic National Park.
All backpackers must have a Wilderness Permit to stay overnight in the backcountry. Those can be obtained online at recreation.gov or in-person at the Wilderness Information Center in Port Angeles or the Quinault Rain Forest Ranger Station on North Shore Road in Quinault.