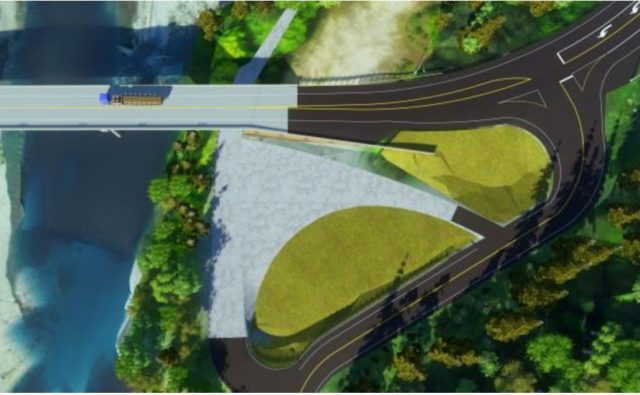 By Pepper Fisher
PORT ANGELES – Westbound travelers using the Elwha River Bridge on Highway 101 west of Port Angeles will see some new temporary changes to the roadway.
At 10 a.m. Monday, September 18, crews will create a shift in the westbound lane near Olympic Hot Springs Road. They're going to close the passing lane around-the-clock, but westbound travelers will be able to turn left onto Olympic Hot Springs Road.
The temporary changes will create a new work zone for contractor crews working on the Elwha River Bridge replacement project. Crews will build a portion of the roadway approach for the new bridge.
The changes will remain in place until late spring of next year.
The new, $36 million bridge will be 40 feet wide and accommodate two 12-foot lanes with two-8 foot shoulders, compared to the current bridge which is 28 feet wide.
The bridge is being replaced because the piers that hold it up have been significantly damaged by erosion. It was also recently discovered that the piers were built on gravel, not bedrock.
The new bridge should be completed by early winter of next year.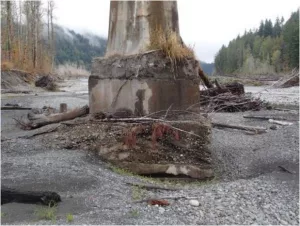 (Above photo shows eroded pier)