KSTI "The Strait Country" 102.1 FM, Port Angeles, is a mainstream country station with a superstar library of country music's most iconic stars from yesterday to today.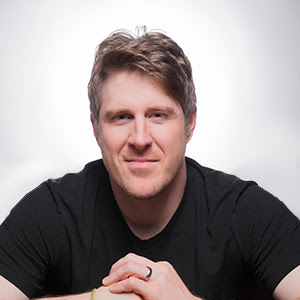 FITZ in the morning — Weekdays, 6a – 10a
We've brought country morning superstar Fitz back to the Pacific Northwest. Fitz has FIVE kids, a Boston Terrier named Susie Lou Snuffoluffogus and a wife who is far too beautiful for him, is with him out of pity and is trying to find a way out. Fitz brings a unique feminine perspective to the show because he is truly a 6'7" 245 pound baby! You might think he is an NFL linebacker but truly, he is an overgrown pansy.
Listening to Fitz is not like anything else you've ever heard or experienced. Fitz has been described as someone with a huge heart who lives his life on the radio. His conversations and stories range from comical to profoundly honest.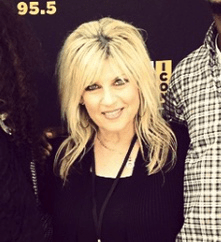 LISA MANNING — Weekdays, 

10 – 12 noon
Not only is Lisa Manning a radio dynamo, she's an energetic P.T.O. mom that manages a career and a family life at home. The multi-talented Lisa launched her nearly three-decade radio-career in college, after following her father's footsteps as a radio DJ and her mother's as an actress. Manning's on-air personality was shaped by her experience in several markets, large and small.

Stewart James – Weekdays, 12p – 5 p
Stew was born in Detroit, Michigan and grew up in Middle Tennessee.   Stew started in radio in 1994 in Cookeville, TN. He was attending Tennessee Tech during the day and slaving in retail at night, he knew there had to be a better way to make money. He had been attending college for 5 years and figured he had put in his time, not realizing you actually had to graduate! That's when Stew started working in promotions at WGSQ.  Stew has also been honored with nominations from the Country Music Association and Academy of Country Music.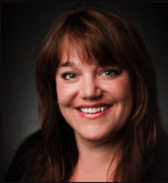 DARLAS RAI —  Weekdays, 5p – 10p
Darlas Rai is a country girl at heart, born and raised in Oregon. Now she's a busy mom with two sets of twins and a passion for radio. She decided when she was only 8-years-old that she wanted to play music and talk on the radio, and she's been living her dream since 1992. Her passion for country music and people are obvious, she LOVES what she does and it shows through her broadcasts.

DEIDRE RANSDELL —  Weekdays, 10p – 3a
Deidre has been on country radio for 17 years following 15 years as a high school English teacher, track, volleyball, golf and even cheer coach and Athletics Director! So how does a teacher from Texas end up on a radio morning show? Well, after teaching 10 years in Texas and 5 in Kentucky, Deidre joined the Bandy and Bailey and the B-Team Morning Show in 2001.  Since then she has been part of several teams, hosted Mornings, Middays and Afternoon Drive, and has now added the Overnight shift to her list!  Deidre and her husband Bill have been married 20 years and have a blended family of 5 children, 1 son-in-law, 2 dogs, 2 cats and a determined goldfish named Geoffrey.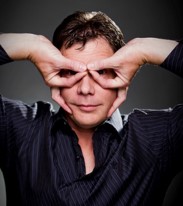 MARTY McFLY — Weekdays, 3a-6a 
Marty McFly got his start in radio in 1985 and says "one day not long after high school I found myself in a radio station, and I just knew this was it." Almost 30 years later, and he's still at it! The four-times nominated "CMA Air Personality of the Year" and three-time "ACM Air Personality of the Year" nominee helped the stations he worked at win a combined twelve CMA/ACM "Station of the Year" awards! He has also been nominated for Billboard Magazine's "Air Personality of the Year" in 1996, Bobby Poe Magazine's "Large Market Air Personality of the Year" in 1993, and Country Aircheck Magazine's Large Market Air Personality of the Year in 2012.