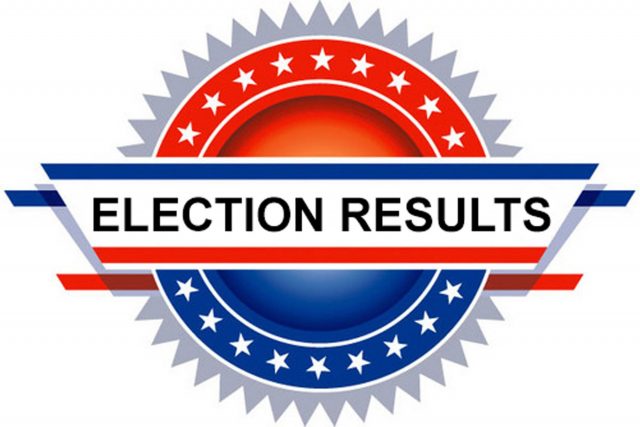 PORT ANGELES – Incumbents appear to have won reelection in every local race in Clallam County.
In results released last night, Republican incumbent county commissioner Bill Peach was holding off a challenge from former county commissioner Mike Doherty. Peach was leading by about 300 votes.
Sheriff Bill Benedict easily won reelection garnering more than three times the vote of his challenger.
Incumbent prosecutor Mark Nichols has won reelection, easily beating former treasurer Selinda Barkhuis with nearly 59 percent of the vote.
Mary Ellen Winborn also easily won reelection for community development director with more than 62 percent of the vote.
Incumbent State representatives Mike Chapman and Steve Tharinger both won reelection.
In an open seat for District Court One Judge, Dave Neupert was leading Susanne Hayden by about 600 votes.
For west-end District Court, John Black holds a four-vote lead over current Superior Court Judge Erik Rohrer who was seeking a return to his former job in Forks.
Sequim area voters have approved a levy lift for Clallam Fire District Three.
A bond measure to pay for a new Sequim library was failing to get the needed 60 percent approval required for passage.
Elections officials counted 23,440 ballots last night. Another 7000 remain to be counted, in addition to any more the come in the mail postmarked by yesterday.
Another tally is expected Friday afternoon.
Here are some of the raw numbers:
Director of Community Development
Julie Gardiner 7,431 37.58%
Mary Ellen Winborn 12,341 62.42%
Total Votes (not including write-ins) 19,772
Prosecuting Attorney
Mark Nichols (R)  12,765 58.18%
Selinda Barkhuis (I) 9,176 41.82%
Total Votes (not including write-ins)21,941
Sheriff
James (Jim) McLaughlin 5,737 26.89%
Bill Benedict 15,596 73.11%
Total Votes (not including write-ins) 21,333
County Commissioner Dist. No. 3
CandidateVoteVote %
Bill Peach (R) 2,69353.19%
Howard (Mike) Doherty, Jr. (D)  2,37046.81%
Total Votes (not including write-ins)5,063
Judge – District Court 1

Candidate
Vote
Vote %

Dave Neupert

10,119
51.53%

Suzanne M.B. Hayden

9,520
48.47%
Total Votes (not including write-ins)
19,639
COURT DISTRICT 2 Judge – District Court 2

Candidate
Vote
Vote %

John Black

627
50.16%

Erik Rohrer

623
49.84%
Total Votes (not including write-ins)
1,250
PUBLIC UTILITY DIST 1 Commissioner District No. 3

Candidate
Vote
Vote %

Jim Waddell

7,844
50.58%

Ted Simpson

7,664
49.42%
Total Votes (not including write-ins)
15,508