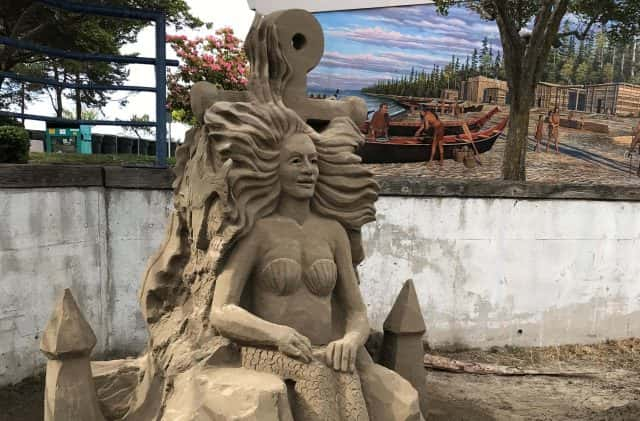 PORT ANGELES – This weekend's 2nd Annual Port Angeles Maritime Festival appears to have been a success. Marc Abshire, Executive Director of the Chamber of Commerce, says his early "day-after" analysis shows this year's attendance number at somewhere between four and five thousand, up from last year's 3000 or so.
He chalks it up the good weather, which attracted a lot of locals to come downtown, the added features and events, the fact that a cruise ship sailed into town on Sunday didn't hurt, but also just the sheer number of people passing through on their way to and from the National Park.
Abshire says he's heard nothing but good things from the participating vendors, and the Port Commissioners had record-breaking attendance for their guided tours this year.
He says the intention is to keep making the festival bigger and better every year, and the first planning meeting for next year's Maritime Festival is already set for this summer.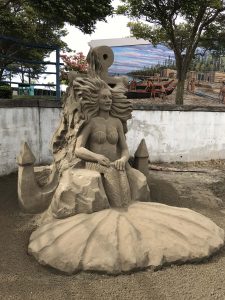 Photo: Sand sculpture at Hollywood Beach by Sequim artist Kali Bradford.