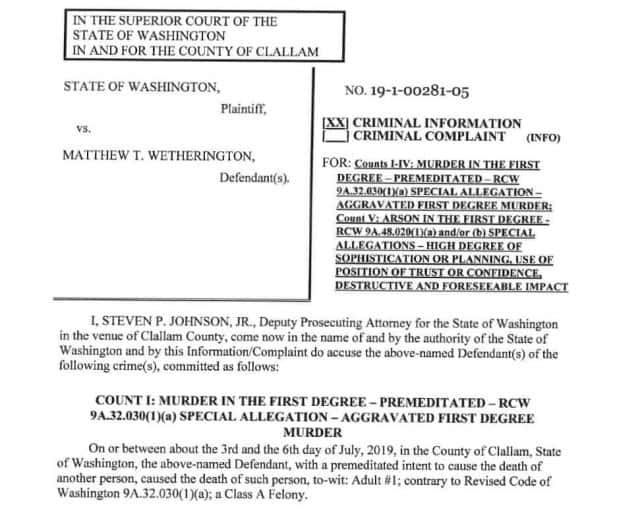 PORT ANGELES – The Clallam County Prosecutor's Office officially filed murder charges against a man accused of killing his wife and her three children, whose bodies were found in a trailer fire in Port Angeles.
Wednesday, Matthew Wetherington was Charged with four counts of aggravated first degree murder and one count of first degree arson for the deaths of 34-year-old Valerie Kambeitz and her children Lilly, Emma and Jayden Kambeitz, all under 10 years of age.
Four bodies were found inside a trailer at the Welcome Inn Trailer Park after an early morning fire on Saturday, July 6. Deputy Prosecutor Michele Devlin said in court this week, they were waiting for a coroner's report that positively identified the bodies before officially charging Wetherington. Autopsies on the victims were expected to begin Wednesday. Meantime, a police report says Wetherington has confessed to the murders.
Wetherington appeared in Clallam County Superior Court briefly Wednesday afternoon, where his arraignment was set for Friday, July 19 at 9:00 am.
Wetherington and Valerie Kambeitz were married in May. Witnesses say they saw him running from the trailer about 2:30 Saturday morning.
A gofundme page has been set to help the family pay for funeral services at https://www.gofundme.com/kambeitz-memorial.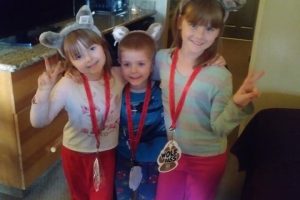 Photo: Emma, Jayden and Lilly Kambeitz.