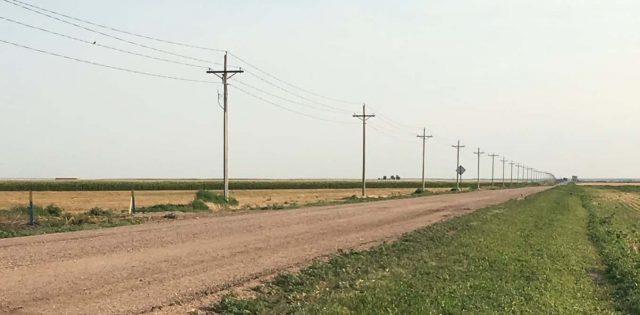 PORT ANGELES – Some areas in Clallam County that have little or no access to broadband internet access might soon see that change thanks to a $50,000 grant from the state Department of Commerce.
The money is earmarked for developing rural broadband for under-served areas as a way of encouraging economic development, and the Port of Port Angeles, says Director of Engineering Chris Hartman, has stepped up to take on the challenge.
"We did. We know we're countywide special-purpose district with the focus on Economic Development. So we thought that we could kind of step into a lead role here with the assistance of the North Olympic Development Council. They're doing a lot of the the staff leg work. Karen Affeld over there is really kind of leading the charge from a staff perspective, but the Port decided to step up and be the lead grantee to do kind of a fiduciary role for the for the group."
When he says "the group" Hartman is referring to the other players in the development project, who are chipping in to add another $35,000 to the budget.
"The total budget is $85,000. 50,000 of that was provided by the Washington State Department of Commerce. So we're going to match that with an initial 35,000. It will be split up between the Port of Port Angeles, Clallam County, City of Sequim, City of Port Angeles and City of Forks."
The group is focusing on people living in an area of Clallam County with little or no access to speedy internet service that could use it to contribute to economic growth here.
"We're finalizing the interlocal agreement between all the different participating parties. And then we have to get a consultant on board, complete the grant agreement with CERB, which is the Community Economic Revitalization Board and then start the feasibility study, which will likely begin in February of 2020."
Photo: Telecommunication wires along a rural road.