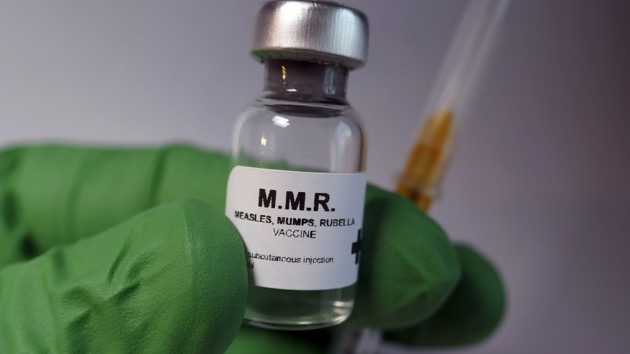 PORT ANGELES – This year, the Washington State Legislature passed a bill that removes the personal and philosophical exemption that some families claimed in order prevent their children from getting the MMR (measles, mumps, and rubella) vaccine required for school and childcare entry.
The new law did not affect religious and medical exemptions. Nor did it affect any vaccinations other than the MMR.
Port Angeles School District spokesperson Jennifer Sperline says if there is an outbreak of measles in that district, any student that is not vaccinated will be excluded for 21 days from the last diagnosed case. The district contacted over 150 families this year to inform them that if their student was not vaccinated for MMR, then they would be part of that 21-day exclusion. 90% of those families chose to vaccinate their students instead of risking the 21-day exclusion.
Sperline says she was aware of two families that actually left the school district due to this specific law change.
Nurse Sonja Bittner from Sequim School District said they had 249 students at risk for measles earlier this year, or 9% of the student body. She says all these families were contacted in March about the changes in the exemption laws.
While Bittner says it's too early to release the exact numbers, the district is seeing many families choosing to immunize. She says because the state expects exact numbers from each district by December 1, she intends to call every one of those families individually to discuss their child's immunization status.