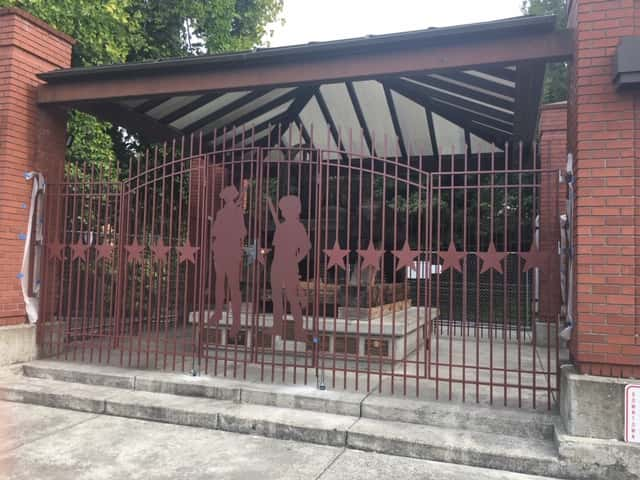 PORT ANGELES — Port Angeles' mayor wants the city to remove silhouettes of soldiers on a fence at Veterans Memorial Park.
In a memo, Mayor Sissi Bruch writes there have been numerous complaints about the soldiers and guns, calling them offensive. She asks the city explore the cost and effort to remove the decorations.
The security fence was paid with private donations. Fundraisers say the effort was to protect the Liberty Bell replica at the park. It had suffered severe damage from vandalism.  Supporters of the fence say the soldiers are appropriate at a monument honoring local military veterans.
Bruch is presenting the issue to the city council at its November 6th meeting. She's asking for the council to authorize the city parks department remove the silhouettes.  Bruch writes the decorations could be replaced with other patriotic symbols such as flags or eagles.