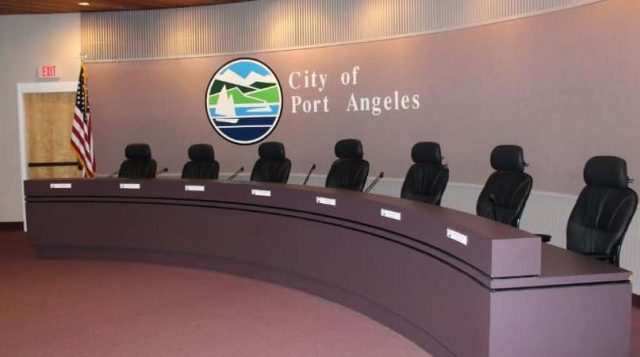 PORT ANGELES – Outgoing Port Angeles City Councilman Michael Merideth announced at Tuesday's meeting that he will seek to fill the position left open with the passing of councilman Jim Moran earlier this month.
Merideth says he chose not to run for re-election because he doesn't expect to be living within city limits for another four years, a requirement for council members. But whoever fills in for the remainder of Moran's term will only serve for two years, and that, for Merideth, changed everything.
"So I didn't run again for my term just simply because I'm probably going to be moving into the county after a couple of years. I…you know, already having the experience on there and not having to relearn or, you know, go over city policy and everything with a new council person. I think it's to the advantage of the city and to the city council and that was a large deciding factor."
Because Merideth will be a candidate for the position, he will have to recuse himself from the decision-making process.
The council on Tuesday directed city staff to notify the public that they will begin accepting letters of interest from qualified persons interested in filling the position.
They set a deadline of December 11 to get those letters in. As of Wednesday the link to that form was not yet posted on the City's website, but interested parties can click here to  sign up to be notified by staff when that form is available.
The council has not yet decided when their choice will be made, but council member Lindsey Schromen-Wawrin told KONP they were leaning toward getting the new member started in January with the incoming elected members, though that isn't official.