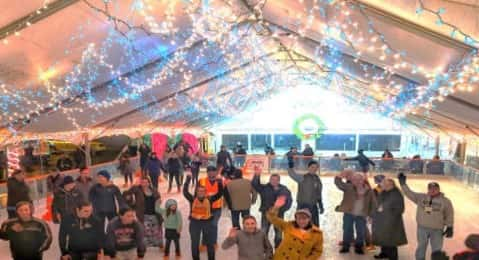 Port Angeles – The Port Angeles Chamber of Commerce announced Monday they are implementing "Snow Day Pricing" at the Winter Ice Village on all days that Port Angeles Schools District classes are closed.
Snow Day prices are $5 for anyone 18 years old and younger, regardless of which school, school district, or educational program in which they are enrolled, but the prices only apply on PASD school closed days.
The Winter Ice Village has a live webcam online at www.SkateCam.org, and more information is available on the website at www.WinterIceVillage.com.  The ice rink is open, 9:00am to 9:00pm, through Monday, January 20, except on Sunday, January 19, when the ice rink opens at 10:00am.