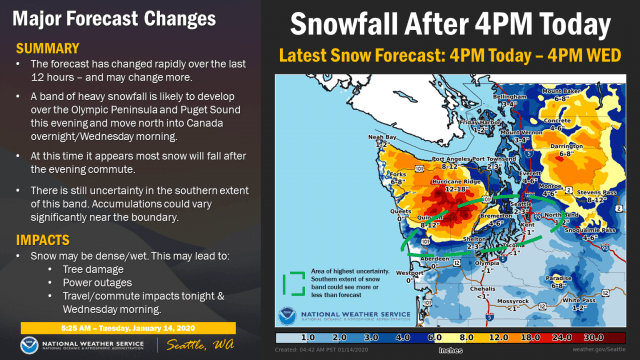 PORT ANGELES – Another blast of snow is expected by later today.
A rapidly-changing forecast from the National Weather Service now calls for heavy snow possibly developing by this evening.
The forecast models took a major turn for worsening snow overnight last night. Now forecasters say expect 8-12 inches of new snow falling in the Port Angeles area into Wednesday.
The snow could also be dense and wet, so the National Weather Service is also warning of tree damage and possible power outages.
There is now a winter weather advisory up for the north Olympic Peninsula this afternoon through tomorrow.