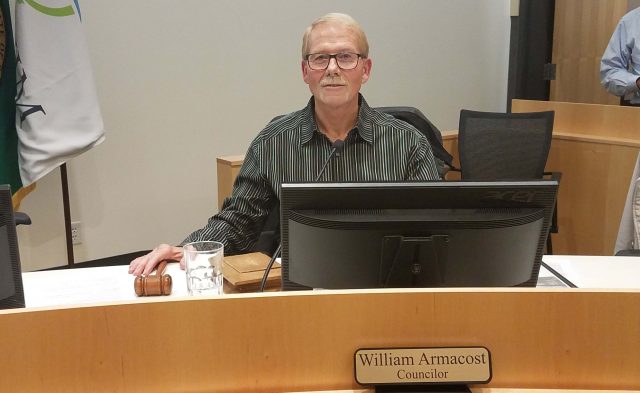 SEQUIM – The Sequim City Council swore in two new members at their first meeting of the year Monday night and then elected a new Mayor and Deputy Mayor.
After Tom Ferrell and Troy Tenneson took their oaths of office, returning council member and businessman William Armacost was elected by his peers as the new Mayor of Sequim, and Ted Miller will take over as Deputy Mayor.
Armacost was nominated by Brandon Janisse. Jennifer States nominated freshman council member Tom Ferrell, who promptly declined the nomination, and Mayor Dennis Smith nominated himself for another term. The vote was 5-2.  Jennifer States voted for Smith, who voted for himself.