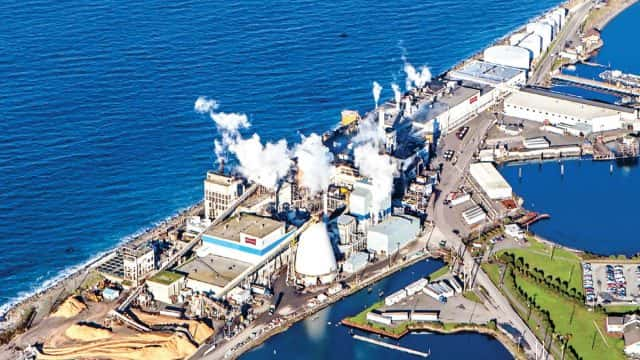 PORT ANGELES – As you may have noticed, the steam blow operations that were scheduled to begin earlier this week as part of the startup process at the McKinley Mill in Port Angeles have not yet begun.
We have just been informed by mill officials that the exercise has been rescheduled to begin Saturday morning and continue through the following Wednesday from 8:00am to 5:00pm.
Residents can expect to hear loud blasts as engineers clean out steam pipes. Startup also involves testing machinery in the production line, as well as conducting environmental compliance tests.
It's all in preparation for an opening date thought to be sometime this Spring.