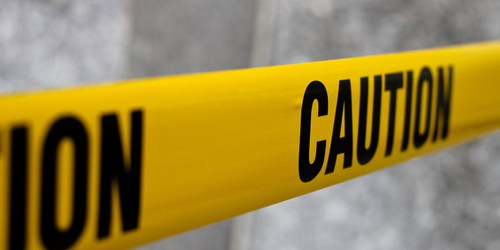 PORT ANGELES – Ancient human remains were discovered near the Olympic Discovery Trail just east of Port Angeles earlier this month, prompting an archeological dig that continues to yield more bones, the latest of them unearthed on Wednesday.
The first discovery was on January 15 and was reported to the office of Coroner Mark Nichols.
"The remains that were discovered were unearthed as a byproduct of natural erosion occurring next to the Discovery Trail, and so it's public property. And when law enforcement alerted the Coroner's Office as to the find we worked with them to move quickly to preserve what was there, so it wouldn't go missing, on the one hand, and could be promptly turned over to the State Department of Archaeological and Historic Preservation for repatriation to the appropriate Native American Tribe."
Nichols consulted with a forensic anthropologist, who determined that the remains were in fact human and ancient, thought to be between 500 and 1,000 years old.
Based on this determination, the Coroner's Office transferred jurisdiction of the remains to the Washington State Department of Archaeology and Historic Preservation (DAHP), which led to the discovery of a second set of bones on January 18.
Following protocol, the DAHP reported the find to local tribes.
"There were representatives on hand from the State Department of Archaeological and Historic Preservation as well as representatives from the Jamestown S'Klallam Tribe and the Lower Elwha Klallam Tribe, and through the course of a site survey additional bones, which are believed to be human, were discovered today. And so they were collected as well. Whether or not there's going to be further site visits and survey remains to be seen."