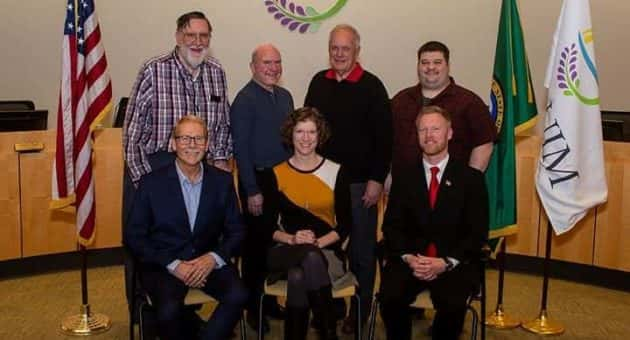 SEQUIM — The Sequim City Council declared a State of Civil Emergency at a special meeting Monday night.
The declaration authorizes the Police Department and other City staff to take what steps are necessary to ensure that the effects of coronavirus will be minimized in the City of Sequim.
To protect the public and City staff, the Sequim Civic Center is now closed to the public. City services can be accessed through the City website at sequimwa.gov, by calling the City or by emailing staff directly.
The Police Department will continue to provide essential services, but non-essential services such as finger printing and concealed weapons permits will be suspended until further notice.
The Finance Department reminds residents that there are alternative ways to make City utility payments that do not require coming to the Civic Center. Customers can pay online, mail in their payments, or use the payment drop box.
The State of Civil Emergency was approved by a 4-1 vote last night. The no vote came from councilman Troy Tenneson, who had this to say before walking out in the middle of the meeting.
"I will probably be requesting…probably not be attending meetings until May because I think…part of me, part of me…I want to be part of the solution, not part of the problem (laughter). And chances are, I'm going to go to a state that doesn't have a governor that's losing his marbles. I'm going to take a vacation for about a month-and-a-half, and I'll hang out over there. When you guys are done, I'll come back. Thank you."
(Photo: Tenneson, front right)