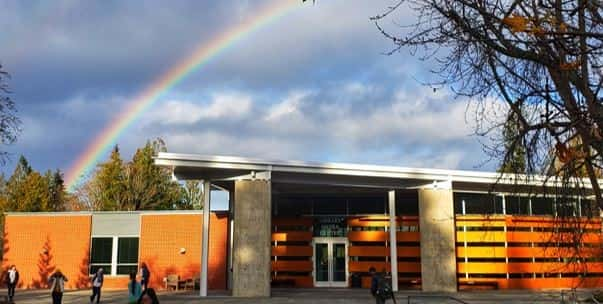 PORT ANGELES — New guidance issued Wednesday by Gov. Inslee gives universities, colleges, technical schools and apprenticeship programs fresh options to consider as they prepare for the return of students, some as early as Aug. 1.
It says colleges and universities in Washington state can resume in-person classroom instruction later this summer as long as they follow coronavirus protocols to protect those on campus.
We gave Peninsula College President Dr. Luke Robins a call to see if the new guidance would have any influence on the college's plans this Summer and going into Fall.
The short answer is "Not really". Robins says they've worked hard on a revised teaching plan and will probably stick with it.
"We made the decision, you know, about two…well, probably three weeks ago now that we were going to be primarily remote, because obviously there's a lot of planning that goes into designing classes and so on, on the part of faculty. And so, trying to remove some uncertainty for them and just say 'we don't want you to plan for three different eventualities. Let's plan for this eventuality and then see how it goes'."
Robins said there are, and will continue to be, a limited number of courses taught "in-house", such as certain labs or other classes that require hands-on classroom attendance, but all social distancing and other requirements will be observed.
Robins didn't want to let us go until he could give some much-deserved praise to his faculty for their work over the last few months.
"I have to give a shout-out to our faculty and to our staff. I mean, they literally, you know, turned on a dime in two weeks time and moved from what was, you know, our traditional way of delivering instruction and student services to a remote delivery model in literally two weeks. And everybody has just done an outstanding job and they're to be celebrated and thanked for that hard work that they did."