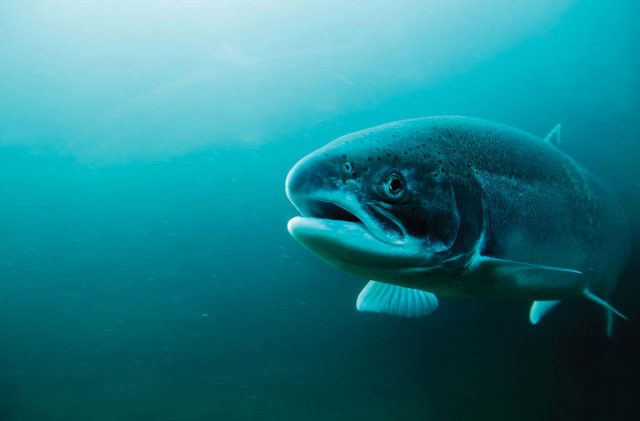 PORT ANGELES – As the 15-year leases held by Cooke Aquaculture to operate net pen facilities in Port Angeles Harbor and elsewhere in the Puget Sound approach their expiration date, a conservation group has formally submitted a proposal to lease those same sites themselves and restore them for public use.
On Wednesday, Wild Fish Conservancy submitted applications to the Department of Natural Resources and Commissioner of Public Lands Hilary Franz ahead of next year's expiration of Cooke's four existing leases on state-owned aquatic lands. Cooke will also have to reapply.
The state banned any further raising of Atlantic salmon after a net pen collapse at Cooke's Cypress Island facility released hundreds of thousands of the non-native fish in 2017.
Kurt Beardslee is the Executive Director of Wild Fish Conservancy.
"We're very excited. We think this is a great opportunity for the public. Those public resources should be in public hands and I think the public spoke very clearly, and the legislature spoke very clearly, when they rallied and banned Atlantic salmon net pens. This is just an extension of that. It's an extension of what we believe the public's will is, and they've expressed themselves quite clearly."
Cooke submitted a new proposal last year to transition their facilities to native species in order to avoid the phase-out of their Puget Sound net pens and to qualify for new leases for all sites. At the same time, they announced a proposed joint venture with the Jamestown S'Klallam Tribe to raise triploid steelhead in the Port Angeles facility.
Beardslee says Cooke was paying about $200,000 per year to lease all of their facilities. He says his organization is prepared to match that if they have to, and they're in it for the long haul.
"When you think of the amount of money that is spent on individual restoration projects, this is really a small amount. It's a lot of money, but it's a small amount relative to restoring 300 acres of very important habitat for Puget Sound and restoring public access."
In November, Cooke settled a lawsuit with Wild Fish Conservancy Northwest under the Clean Water Act for $2.75 million.