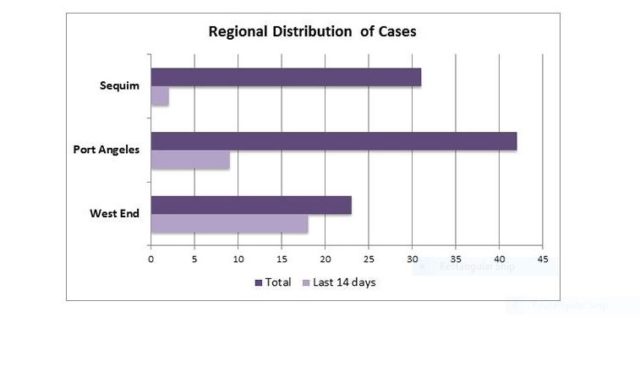 By: Pepper Fisher
PORT ANGELES – Clallam County has reached 99 confirmed cases of COVID-19 since March.  Health officials say the recent two-week spike of about 30 new cases has been driven primarily by infections in the west end of the county.
County officials today included on their coronavirus web page a new graph that shows the regional distribution of cases. It shows 17 new cases in the west end, 9 in the Port Angeles area and 3 around Sequim.
Health Officer Dr. Allison Berry Unthank continues to attribute most those cases to Fourth of July and other gatherings, infections that have continued to spread to others.
In terms of age distribution, teens continue to be the group with the most cases, with the 20s age group in second place followed by people in their 50s.