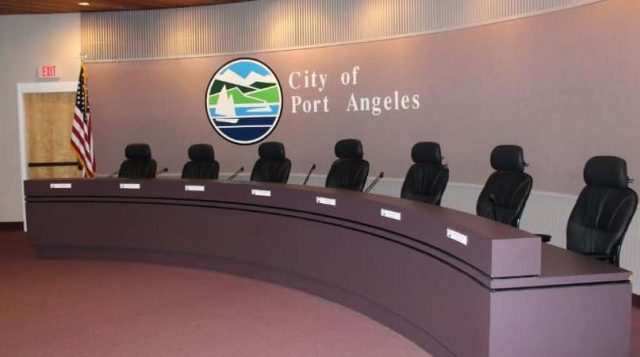 PORT ANGELES – The Port Angeles City Council will discuss a call to change the city's police and fire department advisory commission.
The council Tuesday will talk about changes in a petition developed by councilmember Lindsey Schromen-Wawrin's wife and Clallam Conservation District Supervisor Carolyn Wilcox, titled "Diversify the all-white Port Angeles Public Safety Advisory Board".
The petition calls for ten changes to the commission that advises the city on public safety matters.
Among the proposals is adding 12-year term limits and giving broader powers to investigate any city staff.
It also would require all members be city of Port Angeles residents. There's one exception:  The board should add members of the local Klallam Tribes, even if they don't live in the city. Wilcox's document says that should be allowed in response to Port Angeles' history of "colonialism and racism".
The petition also calls for the board to also have at least two people who have experienced homelessness or addiction problems or worked in those service sectors.
Wilcox says the on-line petition had garnered more than 240 signatures by last week. 121 of those were Port Angeles residents.