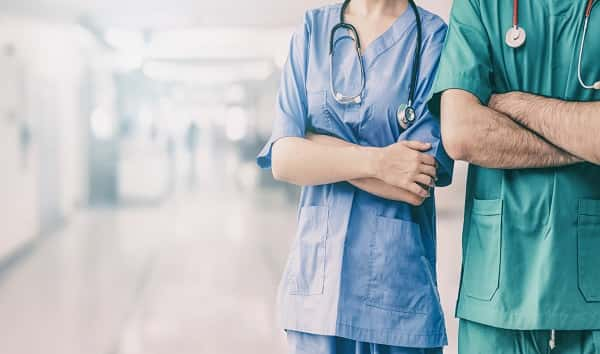 Pepper Fisher
PORT ANGELES – A $26,000 donation from the First Federal Community Foundation and First Federal Bank to the Olympic Medical Center Foundation is going to be used to purchase an important new testing tool in this time of Covid-19.
OMC Chief Medical Officer Scott Kennedy says the Biofire system is going to be a game-changer. One of its biggest advantages is that it can return a Covid-19 test in about an hour.
"Yeah, really what it means is, a patient in the emergency room will essentially be either ruled out or ruled in for covid before they even make it to the hospital ward. And what that does is it really allows us to know where to place that patient. We have special rooms for treating covid. Fortunately, so far we've had very very few covid patients in the hospital. But we've had a lot of is patients who we are treating as if they have until we know that they're negative. This will eliminate a lot of that rule-out work and a lot of the protective equipment that we put on when we don't know the answer yet."
Dr. Kennedy says the Biofire system can also be used to test for several other illnesses, including Influenza A/B and other respiratory and gastro-intestinal maladies.