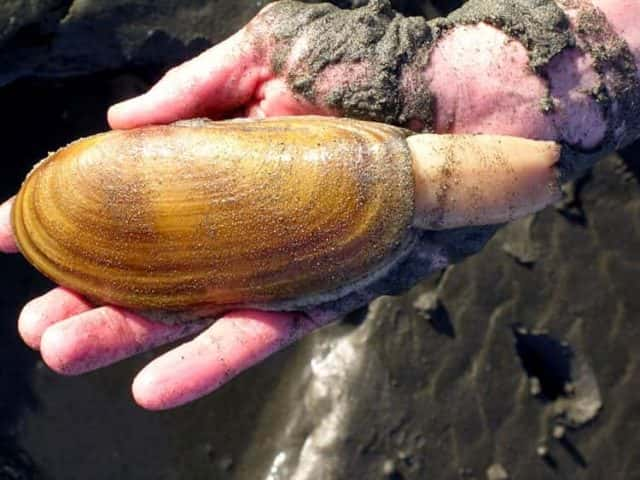 OLYMPIA – Razor clam digging is back on the Washington coast, beginning today. The state Department of Fish and Wildlife announced this week 39 days of digging through December, including 4 days in a row of morning low tides that began today, followed by 3 days of evening tides.
Clam digs were cancelled in mid-March because of Covid-19 concerns. But Fish and Wildlife Shellfish Manager Dan Ayres says that's only given clam populations time to grow.
"What we saw when we did our summer stock assessment this year was  very strong populations of razor clams. On some beaches record numbers of clams. The Long Beach population, last year was a record. This year it's double tha.t So that's just an example of how extraordinary these populations are. It's not quite as dramatic on some of the other beaches, but every beach has more clams than it did last year at this time. So that's really good news for diggers. It looks really positive for the years to come as well.".
Final approval of the Fall and Winter digs scheduled depends on results of marine toxin tests, but Ayres says the naturally occurring plankton blooms are less likely in the colder months.
To see the full schedule of upcoming digs, click here.