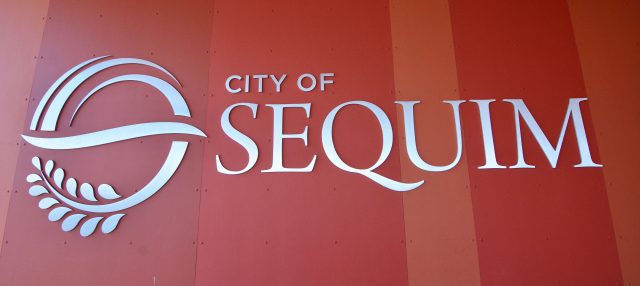 Pepper Fisher
SEQUIM – The hearing examiner that was scheduled next week to hear the MAT clinic appeal, brought by Save Our Sequim and the owner of Parkwood Estates, has cancelled that hearing, saying in a letter to all parties, "I do not have jurisdiction over consolidated permit hearings that include a SEPA (State Environmental Protection Act) appeal."
On the face of it, the examiner, Phil Olbrechts, seems to be saying that further examination of the Sequim Municipal Code makes it clear that only the City Council can hear such appeals.
"The City Council has reserved all significant discretionary decision making to itself…If my ruling is contrary to the wishes of the City Council, the Council may still have the option of amending its code to delegate decision making responsibility on SEPA appeals to the hearing examiner…If I were to retain jurisdiction, a reviewing court would very likely overturn my final decision and remand the appeal back to the City Council to do the entire process over again."
Olbrechts, who sent the letter on Sunday, said he'd be issuing an order that outlines the legal basis of his conclusion within the next few days.
So what does this mean? Is this a victory for SOS? Does the whole issue of permitting the construction of a Medication Assisted Treatment Center go back to the City Council to start again? We reached out to City Attorney Kristina Nelson-Gross for comment, who told us, "City Staff have no comment at this time as we are waiting for his official decision."
But Mike Spence, attorney representing the SOS group, was happy to talk. We asked him when he became aware of the jurisdictional issue brought forth by the examiner.
"Discovered it on day one, when we researched the code and were really puzzled as to why the City and the Tribe kept on thinking that it was supposed to go to the hearing examiner."
That's not to say that this is anything like a 'done deal' for either party, or that there's anything simple about what's to come.
"The City said that we didn't have legal standing to file the lawsuit and we claimed that this is an essential public facility, which requires even more of a rigorous process through the City. And the examiner hasn't ruled on that yet. The only thing he said is that he doesn't have jurisdiction right now, but he may make these other rulings, and one or both of us may end up in court on those. This is like tracing a piece of spaghetti in a bowl. I mean, it's very, very procedurally complicated."
The only thing that seems clear for now is that construction on the MAT clinic in Sequim is not likely to begin anytime soon.