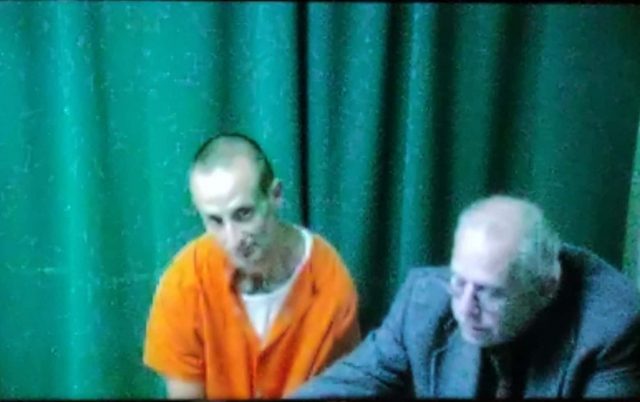 Pepper Fisher
Seattle – The suspect in the theft of nearly 40 firearms from Fred's Guns in Sequim and another gun store in Skagit County was sentenced today in U.S. District Court in Seattle to 4 years and 10 months in prison.
39-year-old Joey Maillet pleaded guilty in February. He will also serve three years of supervised release following the prison term.
In May of last year, Maillet was identified as the suspect in the April burglary of Fred's Guns and in the May burglary of All American Armory in the town of Bow in Skagit County.
Maillet had used a large, telescoping fork lift, stolen from Lietz Farm Supply, to ram the doors of the store and then broke glass display cases to steal 26 firearms, cutting his arm on the glass and leaving blood and fingerprints at that scene.
At All American Armory in Bow, he used a stolen pick-up truck to shatter the doors of the store, then loaded 13 rifles into a garbage can before driving away.
Maillet was arrested by a Ferndale police officer in May of 2019 on an outstanding warrant for a separate burglary.
As for the status of the guns, prosecutors noted in their sentencing memo that seven of the handguns have been recovered by law enforcement agencies in Canada. None of the rifles taken in the Bow gun store burglary have been recovered.
(Staff photo of Maillet and attorney Harry Gasnick appearing via video in Clallam County Superior Court.)