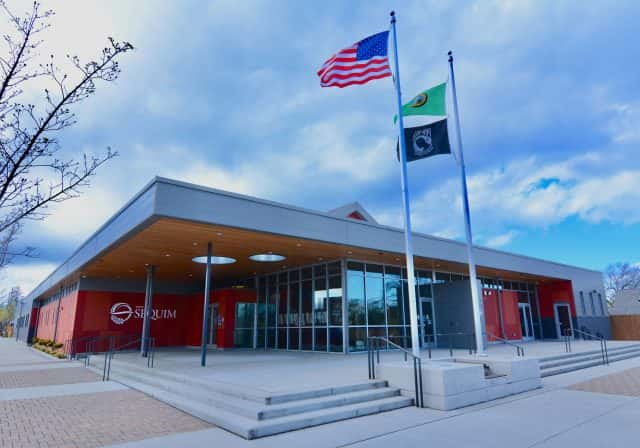 By Pepper Fisher
SEQUIM – When the Sequim City Council emerged from their executive session Monday night and Mayor William Armacost announced that they would take a vote on asking for City Manager Charlie Bush's resignation, it was the first the public had heard about effort to oust him.
Before the discussion went behind closed doors, Councilman Brandon Janisse objected, saying the conversation should be conducted in full public view. The Mayor disagreed.
(Armacost)"You know, unfortunately I have communicated with several other counselors. I feel that the opportunity for us to discuss this…the executive session is the proper venue to do so. And obviously when we convene we will share the information with the public at that point. I suggest we pursue, we move forward and then we reveal the information that we have discussed to the public. The intention is to be totally transparent, but we need to follow the rules." (Janisse)"Like in an executive session?"
80 minutes later they came back online, the Mayor announced they had discussed asking Bush for his resignation, and the Council immediately voted 4-2 in favor of doing so. And that was the end of the meeting.
"The motion passed 4-2. I want to thank everyone for their patience and input this evening and we'll look forward to reconvening on January 25th. Good night."
Voting in favor of Bush's resignation were Mayor Armacost and councilmembers Keith Larkin, Sarah Kincaid and Mike Pence. Voting against were councilmembers Brandon Janisse and Tom Ferrell. Councilmember Dennis Smith resigned his seat on January 8 for personal reasons unrelated to the Charlie Bush issue.
The decision starts the process of negotiating Bush's resignation agreement, in other words, his severance package. It won't be cheap.
Sequim Finance Director Sue Hagener says, for starters, it's not unusual to offer a severance of 6 month's pay. Bush's current compensation, including benefits, is $16,000 per month, so that's $96,000. They will also likely have to cash out his vacation and sick day accruals, currently somewhere in the neighborhood of $20,000.
Then there's the expense of a nationwide search for candidates to replace Bush, which can easily add up to $50,000 or more.
So why is Charlie Bush being fired? We asked that of Mayor Armacost. He reminded us that by law he couldn't disclose what was said in executive session. When we pressed him further for an explanation, he said that Bush was brought back on-board last year, after he resigned briefly for personal reasons, to help the City deal with the pandemic.
"Fortunately, we have progressed to the point that we now are grateful to say we have a vaccination, and we anticipate the flattening of that curve. I can tell you that Manager Bush did nothing illegal and that it's a process that, again, following the direction of my fellow council members, was where we were willing to accept his resignation once again, and I will be negotiating with him the terms of that settlement for his contract, as stated."
The Mayor said he has not yet received Bush's official resignation but expects to have an agreed settlement ready to vote on by the next Council meeting on January 25.
The bottom line is this: Public disclosure is missing in a decision that affects everyone in Sequim.
And, if Charlie Bush feels that this was a wrongful termination that could affect his ability to earn a living in the future, he'd be fully within his rights to sue for damages.
The secret, and the outcome, are now in the hands of fewer than 10 citizens.