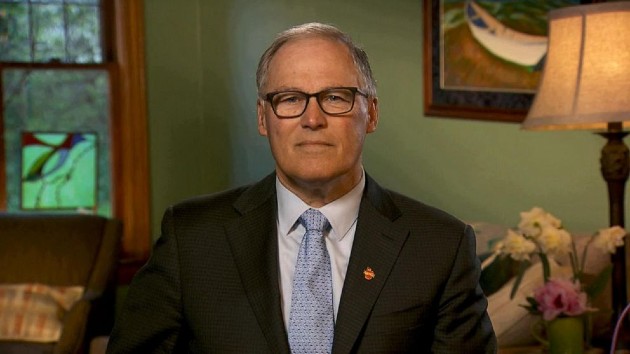 By Pepper Fisher
OLYMPIA – Gov. Inslee on Monday announced 6 new steps toward getting a majority of Washingtonians vaccinated as quickly as possible.
Step 1 is that our state is officially moving into Vaccination Phase 1B, which Clallam County has been already doing for about a week, but the Gov. has lowered the age limit to 65 years of age, saying the new age limit aligns with the latest guidance for the CDC. It is unclear how soon Clallam County providers such as the Health Dept. and the Jamestown S'Klallam Tribe will adjust to the new age limit.
The second step Inslee announced is that he has set a goal to release 45,000 doses per day to counties, but he acknowledged that will take some time based on what is currently being distributed by the federal government.
"We want to establish an ambitious goal of building capacity to vaccinate 45,000 people. And the reason for this is, we always want our capacity for vaccinations, to actually get the shot, to match or exceed the number of doses we actually are getting from the federal government. So over the next several months, we will be building towards that capacity starting today."
Step 3 is the establishment of mass vaccination sites throughout the state with the help of the Washington National Guard, starting with cities in Eastern Washington where the available dosages have been underutilized, including Spokane, Kennewick and other cities.
Step 4 is a new requirement meant to encourage all community partners to use the doses they're getting from the state to administer them as quickly as possible.
"So starting today, we will have a requirement that 95% of future vaccine allocations are required to be administered in the first week after receipt, and that data must be submitted to the State within 24 hours. And by tomorrow, all vaccine providers in the state are expected to provide daily information on vaccines administered and their plans for using doses that remain."
The 5th Step is the launch of the State Health Dept.'s new Phase-Finder webpage where residents can now go to register, enter their information and find out where they are in terms eligibility for getting vaccinated. Go to doh.wa.gov.
Step 6 is the formation of a new coalition of public and private entities that are working to mobilize the massive push to get everyone vaccinated, which includes the CEO's of Starbucks, Microsoft, Kaiser-Permanente and others.