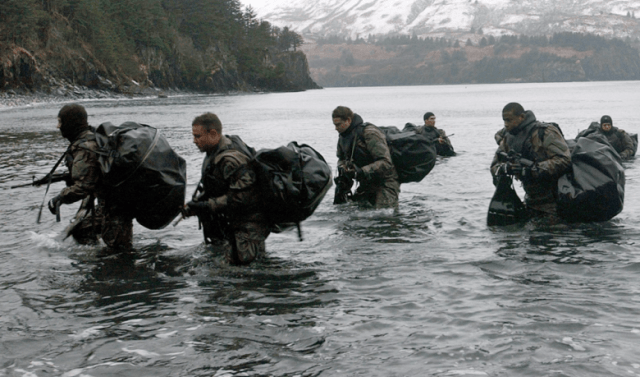 By Pepper Fisher
OLYMPIA — This week the Washington State Parks and Recreation Commission is expected to decide the fate of a Navy proposal to use up to 28 state coastal parks to help train special operations SEALs on how to be undetectable. Proposed areas include Sequim Bay State Park in Clallam County, as well as Fort Townsend and Fort Warden in Jefferson County.
The Navy held a five-year permit to use five state parks that expired in 2020, and the state commission is scheduled to vote Thursday on whether to approve another five-year permit and expanded access to 28 parks.
The Navy's agreement with the State Parks Commission was to conduct nigh-time training exercises consisting of Navy SEALS diving and swimming, moving on foot over beaches, high angle climbing, and concealment for 24-48 hours. Underwater drones are also used in the exercises.
Opponents of the agreement include The Sound Defense Alliance, who said in a statement that combining civilian and military activities in the same park is a recipe for misunderstanding and possible tragedy, and brought up the issue of liability in the event of property damages or a wrongful death claim.
Navy officials said that teams-in-training carry no live fire weapons, and if park visitors encountered any of the SEAL teams concealing themselves onshore, team members are instructed to identify themselves as U.S. Navy service members conducting training, terminate the exercise and leave the area. They said this had not happened in past years and doubted it would in the future.
The deadline for public comments on the proposal was January 22.