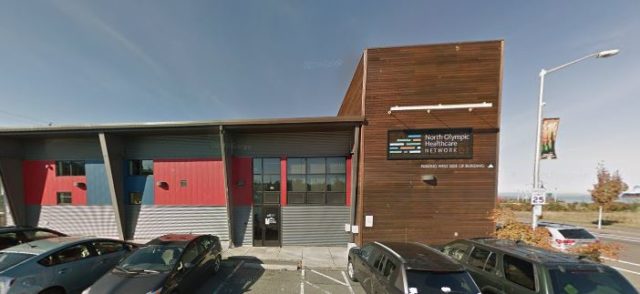 By Pepper Fisher
PORT ANGELES – The North Olympic Healthcare Network, the local non-profit that provides primary care, behavioral health and dental care services for low income-patient's and those without insurance, recently landed a low-interest loan of over $4 million through a USDA program that allowed them to buy their downtown building.
The new mortgage payment is significantly less than their lease payment was, and NOHN CEO Dr. Michael Maxwell says that savings frees up enough funds to acquire new space for their expanding clientele and staff.
 "In the last five years alone, we've registered over 9,000 new patients, and have been successful recruiting some great new talented medical providers in the community to take care of them. But were sort of running out of space to see the patients. So we plan on using this savings to try and get additional space. Not so much renovation of our current space, because it's already pretty nicely done, but we're going to try to acquire more space elsewhere."   
Ownership of the main building on Front Street is also expected to help the network to lower costs and provide more services to more than 19,000 residents on the Olympic Peninsula.
The loan access program is part of the USDA's investment of $266 million to create and improve community facilities to benefit some 3 million rural residents in 16 states.
Dr. Maxwell made a point of thanking Congressman Derek Kilmer's office for helping to secure the loan.