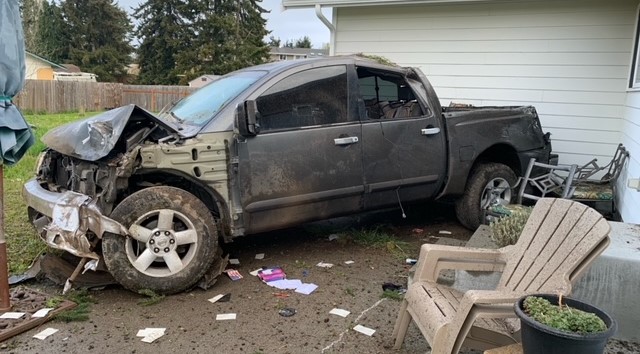 SEQUIM – Police arrested and released a man who says he fell asleep at the wheel before smashing his truck into a tree and then plowing into a house on Woodcock Road Friday morning.
Deputies got the call just before 7:00am from the resident of the home and arrived to find a heavily damaged Nissan Titan resting against the house.
The driver, Devin Richardson, managed to escape serious injury and his female passenger suffered minor scrapes.
Deputies report that tire tracks appear to support Richardson's story that he fell asleep while driving, drifted off the roadway and struck the tree before his truck rolled to a stop against the backside of the house.
Deputies arrested Richardson for Driving While License Suspended and Failure to Transfer Title within 45 days, saying there was no evidence of impairment.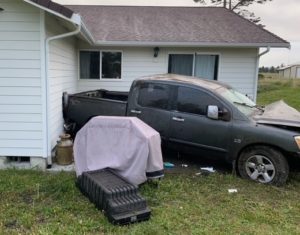 (CCSO photos)