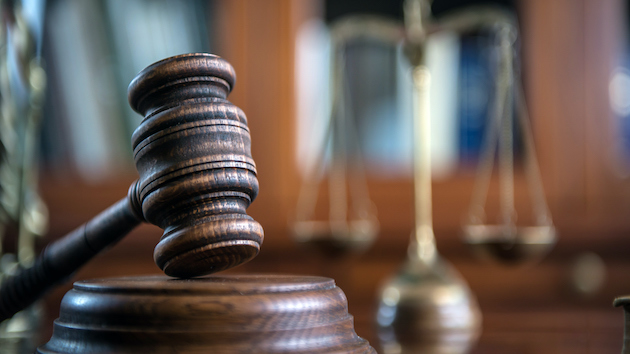 PORT ANGLEES — A Shelton man has been sentenced to more than 11 years in prison in a Port Angeles assault that included strangulation.
Benjamin Hickson received the sentence yesterday in Clallam County Superior Court. He had been found guilty in early December of six felony, domestic violence-related convictions, including assault by strangulation, tampering with a witness, and four counts of felony violation of a no-contact order
The case stems from May of last year when the mother of Hickson's youngest child called 9-1-1 saying Hickson had strangled her. Port Angeles Police found the victim had red marks on her neck and signs of trauma to her eye. Later, officers were shown a letter in which Hickson apologized for "putting hands" on the victim. In a later statement, Hickson admitted he authored the letter, but said it was referencing an earlier incident. Hickson also admitted to putting his hands on the victim in an audio message he sent her that same day over Facebook. That's when officers arrested Hickson, and a domestic violence no-contact order was placed on him from contacting the defendant.
While awaiting trial, Hickson talked to another man using the jail phone system and tried to get the man to reach out to the victim, whom he gave the alias "Sunny," via Facebook. The victim had a Facebook account under that alias. Prosecutors says he also used a jail-provided device inmates can use to text family to contact the victim where he repeatedly told the victim what to say in court.