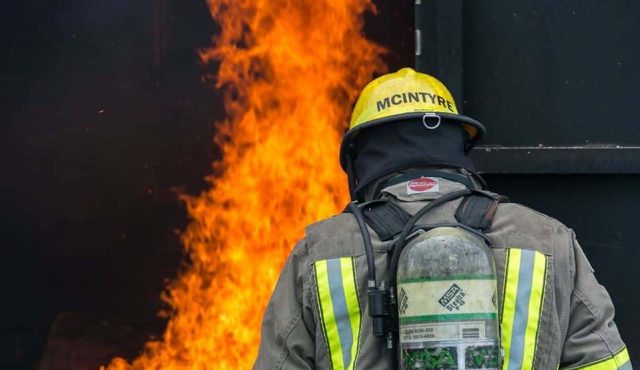 By Pepper Fisher
SEQUIM – Some big changes are coming to Clallam 3 Fire District, which covers the eastern portion of the county. We learned on Wednesday that Fire Chief Ben Andrews will retire in April of next year, and Assistant Chief Dan Orr, is planning to retire this December.
That will naturally leave a vacuum at the top that won't necessarily be filled by existing personnel. The Board of Commissioners has decided to take this opportunity to do a reorganization from the top down, and they've hired the consulting firm ESCI to help, says Clallam 3 Administrative Assistant Caity Karapostoles.
"And they will be helping the commissioners develop a strategic plan for the leadership of the department. Obviously, we'll have a Fire Chief, but whether we have two Assistant Chiefs as we move forward or we have a Fire Chief, Deputy Chief, and then the Battalion Chiefs, all of that stuff right now is still up in the air."
Karapostoles says Clallam Fire District is growing in population and that means they have to make changes to keep up with that growth.
"The district is definitely growing. We just pinned five more firefighters/paramedics, and we are in the process of testing again for a potential of seven more firefighters coming on board. So, the district continues to grow as the need for services in our area grows. It's a very exciting time here. Rather tumultuous at moments, but very exciting."