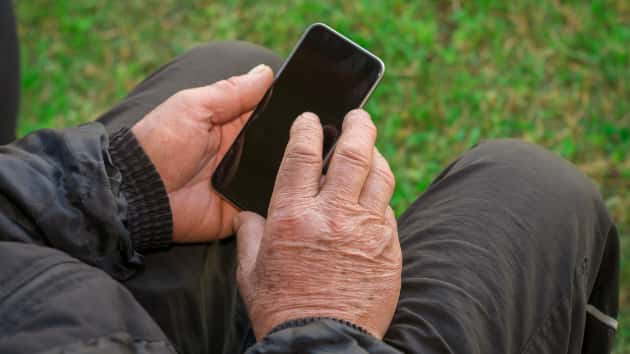 Pepper Fisher
SEQUIM – Police in Sequim arrested a Port Angeles man believed to be responsible for a years-long history of lewd phone calls to women.
On September 3, 52-year-old Robert Fotens was booked into Clallam County Correctional Facility on two counts of Telephone Harassment, a Gross Misdemeanor, following an investigation that included obtaining a search warrant of his phone records.
KONP first broke this story on July 29 after receiving a news tip that linked us to several women claiming to have received similar explicit calls. They also agreed on the phone number that was displayed as the source of the calls.
We contacted Port Angeles Police Sgt. Tom Kuch for our story, and he to take a closer look. Kuch learned that Sequim Police had received complaints that same day and were also looking into it.
"You know, we started digging into it yesterday when you contacted us about the incidences, and I started digging into the three different calls. And in one of the calls there was a name given of a possible suspect, and I learned of a possible address where the suspect could be living."
Sgt. Kuch went to Fotens' house the next day and confronted him with his suspicions.
"So I asked him, 'I just want us to be clear what we're talking about. We're talking about the phone calls you've been making.' And he said, 'Yes', and he assured me once again, that it'll never happen again. He looked ashamed and he looked embarrassed and he seemed very sincere in his apology. We left it at that, and I advised me that if it continues, we may have to turn this into a criminal investigation."
In fact, a criminal investigation was under way in Sequim, where investigators found that the same phone number was associated with similar complaints in 2019. They obtained a search warrant for Fotens' telephone records, and the evidence resulted in Fotens' arrest. Fotens has since confessed to making the calls, telling investigators that he chose the phone numbers he called randomly.
Fotens has since been released and the case is being handled by the Clallam County Prosecutors Office. No Contact orders were issued to Fotens in Clallam County District Court instructing him to have no contact with the victims. If an order is violated, Fotens could be subject to arrest and additional charges.
Fotens has a Readiness Hearing scheduled for October 13.