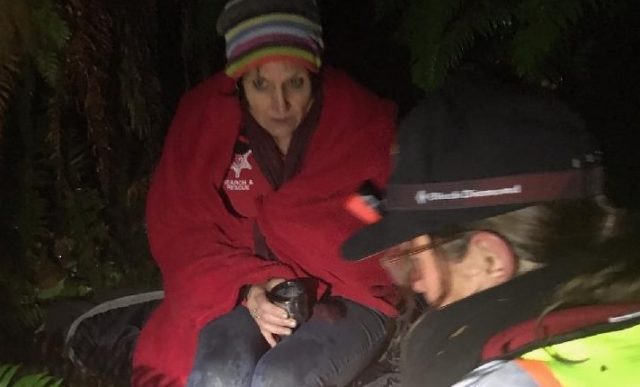 FORKS – A mushroom picker from Forks is home safe after getting lost in the woods Saturday night.
The Clallam County Sheriff's Office received a call on Saturday at 09:30 P.M from a residence on Riviera Drive, north of the City of Forks. The caller stated that they could hear a woman calling for help on the other side of the Calawah River.
The woman in her 50's got lost while mushroom picking and did not have a light or any other essential supplies.
While an officer with the Forks Police Department took up a position on the south side of the river near the woman's location, a search team consisting of members from the LaPush Police Department, the Clallam County Sheriff's Office and the Clallam County Volunteer Search and Rescue Team began searching.
Because of the density of the forest, the search team had to use machetes to clear a mile long trail to get to the woman. At around 2:10 A.M. the search team was able to make verbal contact with her, and she was located about 10 minutes later.
After she was provided with dry clothes and warmed up, she was escorted out to the area of her vehicle that was parked along Sitkum-Sol Duc Road.
(CCSO photo)