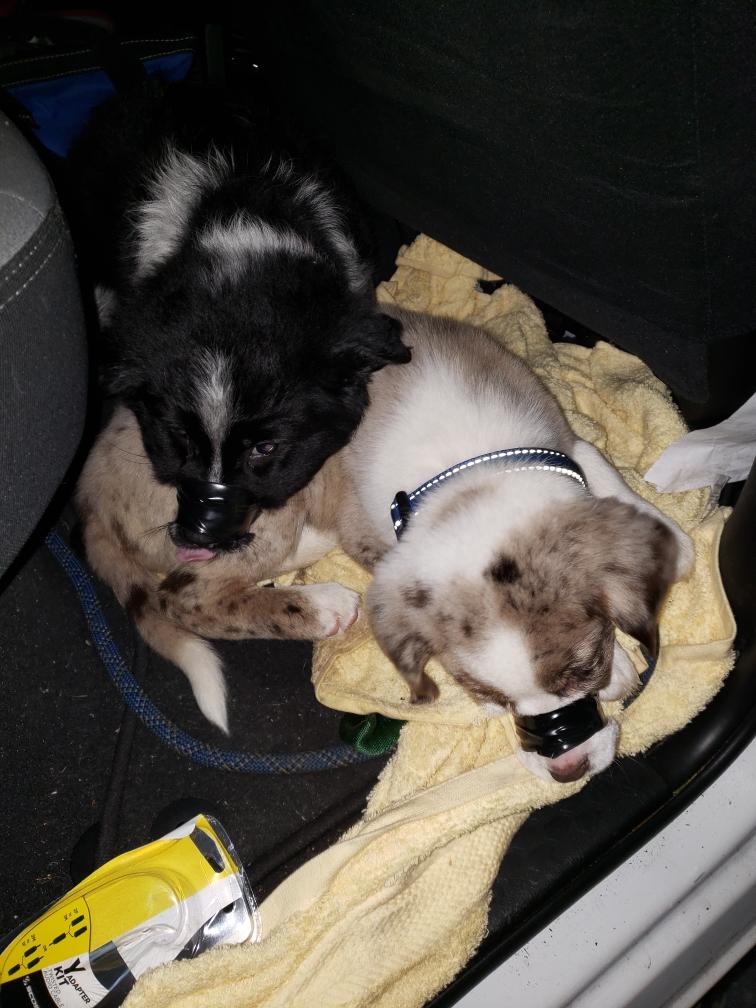 PORT ANGELES – Two north Peninsula men have been arrested on multiple charges after a drug trafficking investigation. Animal cruelty charges may be pending as well.
This week, 25-year-old Port Angeles resident Robert McAtee and 40-year-old Forks resident Leroy Hampton were arrested on drug possession and delivery and firearms charges.
The arrests came after Olympic Peninsula Narcotics Enforcement Team (OPNET) used a confidential informant to purchase heroin from McAtee. He was arrested after the purchase, and detectives learned McAtee was getting the heroin from Hampton.
This week, Hampton was pulled over in Port Angeles. That's when police found two puppies in the back seat of his vehicle. Both were bound with electrical tape around their muzzles, clamping their mouths shut. The puppies were photographed, and the tape was removed.  Animal control was called and took custody of the 10-week-old puppies. During a subsequent veterinary examination, a urinalysis found the puppies had opioids in their system.
Detectives continued their search and found nearly 230 grams of heroin, 26 grams of methamphetamine, 36 of likely fentanyl pills, 3 syringes loaded with heroin, 6 Suboxone strips, 14 OxyContin pills, 10 Alprazolam pills, and a loaded .45 caliber handgun.
Both men have had run-ins with the law in the past few years.